Did you know that you could get paid to share SirHurt with your friends via Paypal/Robux? Just share your referral link! Find it on the account dashboard.
SirHurt V4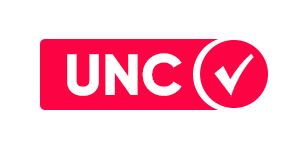 Originally started in 2015 as a private project that became public, SirHurt is now completely rewritten with a fresh outlook for 2022 and beyond. We are dedicated to consistently providing the best user experience while maintaining integrity and offering a product that always goes above and beyond. Asshurt/SirHurt started as a advanced roblox exploit/roblox cheat into a full script executor. We not only provide roblox exploits, but we are also a digital-games marketplace, providing very cheap robux at very low prices!

Tainted Bypass
We have always been dedicated to the security of our users. There has never been a recorded case of our software being detected by ROBLOX in our 5 year history.

Full LUA Execution

SirHurt gives you the ability to execute scripts at will. If ROBLOX can run it, so can SirHurt.

Friendly API

SirHurt strives to be api friendly. We do our best to add all aliases used for specific functions on different software to put SirHurt in a better position to be supportive of running code written on other software.

Debug Library

SirHurt contains a debug library to allow a wider range of scripts requiring this special library to function.

XPROTECT

Ever had that one annoying person who stole your code? XPROTECT allows you to protect your code from unwanted eyes while providing additional checks to detect common methods of reversing such as hooking and metatable overrides.


You Make The Rules

SirHurt allows you to execute your own custom lua code within the game world.

GUI Protection

SirHurt provides you with a neat little function called get_hidden_gui(). This will create our own unique PlayerGui which is hidden from game scripts keeping your GUI's hidden from snoopy anti cheats.

Safety

We aim to provide all our users with the leading anti-anti cheating techniques currently available. If a hurdle is encountered, we will find a solution.

Mouse Functions

SirHurt provides you with mouse / keyboard functions which simulate mouse clicks or key presses inside the game. This makes it easy to write your own aimbots.

Hookfunction

SirHurt provides you with a neat function called hookfunction(). Hookfunction allows you to hook functions within the game to run your desired code.

Easy Setup

We pride ourselves on keeping our system simple to use and setup. SirHurt is very easy to use, and provides step by step instructions in the download page for your convince. If you need any help, we have a support team ready to assist you through the process in our discord server.

Drawing Library

We pride ourselves on protecting our users. SirHurt allows you to create Drawing Objects which are completely undetectable by game scripts.

ScriptHub

SirHurt provides you with a script hub, which will feature a collection of pre-made scripts for those who aren't skilled in the field of coding.

Trace Ban Protection

SirHurt automatically removes any traces made by game scripts which anti cheats use to track you on other accounts to aid you in keeping your identity a secret.

Script Tabs

The SirHurt interface provides you with tabs, allowing you to have multiple scripts open at once allowing you to easily switch between scripts.

Advertisement
Advertisement
Advertisement
Bonus Perks
We provide extremely fast updates when ROBLOX pushes new software versions.

The exploit's security is top of its class.

We protect your data so you never have to worry about it.

Professional and easy to use dashboard to suit your needs.

We listen to our community and regularly implement requests and suggestions recieved from the community.

Videos of SirHurt In-Action

Pricing
Subscription
$2.50/mo ---
Discord Community Access

24/7 Customer Support

Customizable UI

Software Updates

Feature Requests

Lifetime
$10 ---
Discord Community Access

24/7 Customer Support

Customizable UI

Software Updates

Feature Requests ---
Instant Payout

Multiple Payout Methods

Customizable UI

24/7 Customer Support